This Margarita is spicy thanks to the jalapeno, refreshing and a little sweet from the watermelon! Add a salted rim to the equation and it's the perfect contrast of flavors. The cocktail of Summer! It's everything you want and more… and kinda healthy. No added sugars. It's really a fruit salad in a glass, if you think about it 🙃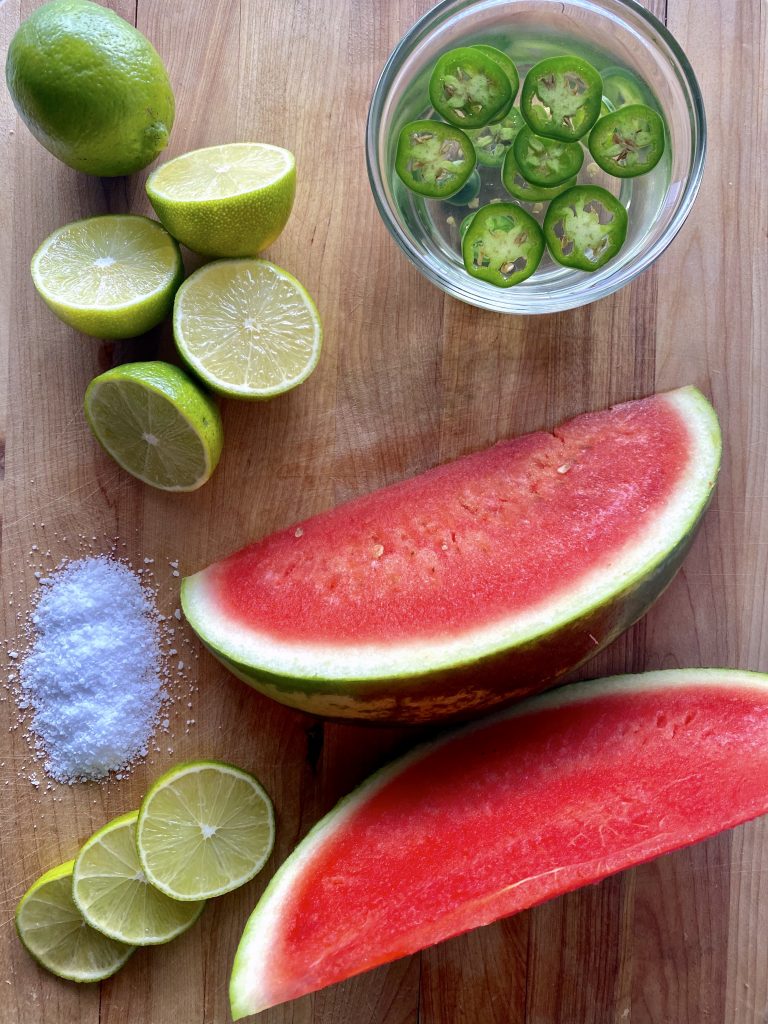 For this recipe, you will infuse your tequila with jalapeno slices. Combine about ½ cup of tequila with ½ jalapeno (thinly sliced) and let it get infused for 30 minutes to 24 hours (the longer you infuse, the spicier it will be)
INGREDIENTS
2 oz jalapeno infused tequila (explained above)
2-3 slices of jalapeno
2 cups of cut watermelon
1 oz lime juice, freshly squeezed
1 slice of lime for garnish
Handfuls of ice
Agave and salt for glass rim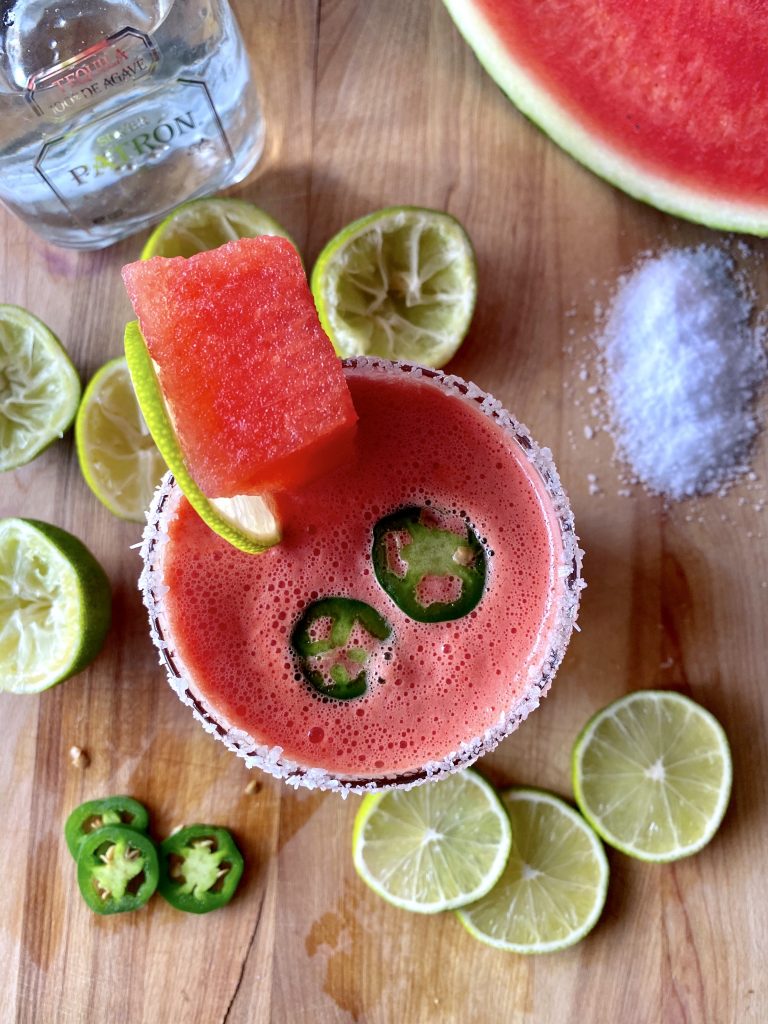 PREPARATION
1️⃣ In a blender, add: tequila, watermelon, lime juice, and a handful of ice, and blend until smooth.
2️⃣ Salt the rim of a glass and fill with ice. Pour the watermelon mix into the glass. Garnish with a couple of jalapeno slices on top, and a watermelon cube and a slice of lime on the rim of the glass. SALUD!
If you make this recipe, please be sure to tag @onehungrychica and hashtag #onehungrychica 😊 I would love to see what you make!